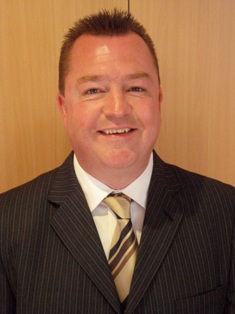 After expanding the number of cameras its remote monitoring smartphone app works with, Adelaide security leader QCam Pro has embarked on a course to pursue the lucrative overseas boating market.
QCam Professional is a smartphone application designed to remotely monitor and control IP video cameras. It provides live video surveillance and two-way voice communication with speaker-enabled cameras. QCam Pro also records events, allowing them to be played back later.
Designed to work with Mobotix Internet Protocol (IP) based cameras, the QCam Pro app can now also access cameras from Axis, Bosch, Panasonic, Sony, DLink, Grandstream, Toshiba, Vivotek and many others,
During a recent trip to the Miami International Boat Show, QCam Pro founder John Convill appointed Diane R. Marchese as its US Business Development Manager, based in Fort Lauderdale, Florida. This followed appointment of Alan Brown as Business Development Manager for the UK and Europe.
John Convill said the two appointments would increase QCam Pro's profile globally, especially in the promising marine security market. "Alan and Diane will work alongside existing partners and manufacturers including FLIR, Mobotix and Axis to promote QCam Pro and its Visual Event Monitoring Service to the marine world," he said.
"Last year, we were invited to attend the Fort Lauderdale International Boat Show, which led to us working with FLIR, one of the marine world's leading surveillance product manufacturers.
"Since we successfully tested QCam Pro with a FLIR thermal imaging camera, owners of any size boat have been able to use our app to remotely monitor a wide range of cameras. This lets them protect their boats by either detecting activity via the camera itself or integrating with existing intruder detection devices on their vessel and notifying them immediately through their iOS device.
"As well as monitoring security, QCam Pro can become a virtual member of the crew, notifying staff of temperature alarms, anchor alarms, bilge alarms, power-related alarms, mooring alarms etc."
The QCam Pro smartphone app was designed and developed in Adelaide by John Convill. By leveraging the global market success of Mobotix cameras, QCam Pro has sold its app to customers around the world.
Mr. Convill said QCam Pro was popular with security companies because they could offer it as their own smartphone app. "QCam Pro is already used in more than 60 countries," he said.
"QCam Pro works very much like an alarm system, except you receive a visual 'push' notification direct to your IOS device, allowing you to view live video and engage in two-way voice communication with speaker-equipped cameras when an event occurs.
"While most camera/surveillance systems provide an app that allows you to access their own camera, QCam Pro has a Multi View option that monitors diverse cameras across multiple sites, so it's much quicker and more convenient to use."
For more information about QCam Pro, visit http://www.qcampro.com.au/.
For media assistance, call John Harris on 08 8431 4000.