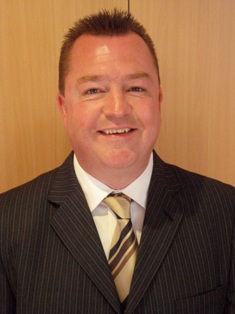 Australian security expert John Convill today is watching a bright idea he had in 2010 - of a smartphone app that could monitor IP video surveillance cameras - become an international success.
John, the founder and managing director of Vision Security Services, came up with the concept after experience the clunkiness of standard security alarm alerts delivered to his mobile phone. His idea was to link IP cameras with his smartphone's high-resolution screen to actually "see" what had tripped an alarm.
By April 2012, John's idea was developed into a product called QCamPro, an iOS app for iPhone and iPad, followed by an Android version in April this year. This brilliant product allows you both to use your smartphone or tablet to both see anyone before the IP video camera and to talk with them in real time.
Today, QCamPro and its associated Event Monitoring Service have received global recognition, making sales to date in more than 58 countries. Already, 18 companies located in eight countries are using QCamPro to provide an Event Monitoring Service to their customers.
John Convill said customers were using QCamPro for everything from apprehending potential thieves and avoiding annoying doorknockers to remotely opening access doors for stock delivery. "It can all be done from your iPad, whether you're in the actual premises or on the other side of the world," he said.
Q-Cam Professional is a remote monitoring application designed for the remote monitoring and control of Mobotix IP Video Cameras as well as many other different types of MJPEG IP Video Cameras. It utilises the Mobotix MXPEG protocol, which allows live audio and video directly from the camera. It also has a speech function, which allows two-way voice communications directly with speaker-equipped cameras.
As well as Mobotix, QCamPro can work with IP Video cameras from companies including Axis, Bosch, Panasonic, Sony, Foscam, Sony, DLink, Grandstream, Toshiba and Vivotek.
In July 2013, John added an exciting new feature to QCamPro, the remote Event Monitoring Service that sends an immediate personal notification of an alarm event from the IP camera right to your iPad and iPhone. This service notifies you whenever an alarm or event occurs such as Video or PIR (Passive Infrared sensor) motion detection, changes in sound or lighting levels and/or external inputs.
Also, when someone pushes your doorbell, you can have two-way conversation from anywhere in the world through the speak function on QCamPro and the IP camera's microphone. You also have control over auxiliary inputs such as opening a door or turning on a light. This new service allows the end user to have complete access to their security surveillance system at their fingertips.
For an independent review please see: http://www.plazor.com/reviews/qcampro/
To contact one of our partners who offer this service see: http://qcampro.qims.net.au/partners.php
For more information, please contact John Convill at Vision Security Services on 0411 665 238 or email john@visionss.com.au.
Related News
Men welcome at WIPM networking event

Men are welcome to join women project managers at Adelaide's Grand Chancellor Hotel this Friday to update skills to ensure success in major projects, businesses and even jobs.Women...
Alan Greig trades in keyboard for corkscrew

After running some of SA's most successful software companies, IT entrepreneur Alan Greig has headed for the hills with his wife Jane Mitchell to run a restaurant in one of SA's ol...
Project managers showcase skills in Adelaide

Award-winning South Australian projects will be on display in a major project management showcase in Adelaide this week.The annual Australian Institute of Project Management (AIPM)...