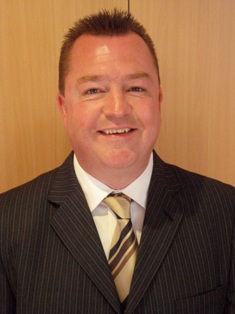 Australian software developer QIMS has achieved global success with its iPhone/iPad app that uses the Internet to allow two-way communication between your phone and popular Mobotix security cameras.
Dubbed Q-Cam Professional, the $8.49 app for both iPhones and iPads is a remote monitoring application designed primarily for the remote monitoring and control of Mobotix cameras. Using the Mobotix MXPEG protocol, Q-Cam Pro allows live audio and video from the camera to the app via either wired or 3G Internet access.
The software also contains a simple "Speak" function which provides two-way voice communications directly with speaker-equipped cameras. Launched first for cameras made by Mobotix, the world's largest manufacturer of megapixel network video surveillance systems, Q-Cam Pro will soon be able to operate with a range of other branded IP video security cameras. Setting a new benchmark for customer engagement,
Q-Cam Pro was developed by Chris Lawrence, the founder of Hackney-based QIMS (Quality Information Management Systems), with input from Mobotix reseller Vision Security Services.
Vision Security Services Managing Director of John Convill said Q-Cam Pro provided customers with complete peace of mind by delivering security-on-the-go. "The app works perfectly to take full advantage of the the camera's flexible interface," he said.
"There is a community of Mobotix enthusiasts out there who want to create an even more comprehensive customer experience for other members. This is a great example of an initiative that benefits everyone."
Chris Lawrence, Managing Director of QIMS, developed Q-Cam Professional after he ordered a camera from award-winning Mobotix reseller Vision Security Services and discovered it had no app to control it. Chris Lawrence said a key driver was to make the app as user-friendly as possible.
"That's the only way I could make sure it would be worth purchasing by other customers around the world too," he said.
John Convill said the app was truly a demand-driven product. "Our customer came to us by his own initiative to develop an app to control his newly-purchased Mobotix camera and asked if we wanted to participate in the process," John said.
"I've been a Mobotix reseller for the past 10 years and saw potential in the app as a clever sales and technical support tool, so I was more than happy to assist."
QIMS spent 12 months developing and testing the app before going to market. Since Q-Cam Pro was launched earlier this year, QIMS has sold more than 1000 copies of the app, with customers from more than 40 countries as far afield as the US, South America, Europe, Africa, the Middle East and Asia.
John Convill said: another Vision Security customer bought the app to monitor the security on his private yacht. "He called us the other day to tell us how it's saving him money as he can now visually double check if alarms have been triggered falsely, before alerting security guards and incurring call-out costs," John said.
Q-Cam Professional is available exclusively for the iPhone/iPad from App Store for $8.49: http://itunes.apple.com/mt/app/qcampro/id506537117?mt=8
For more information about Q-Cam Professional, visit http://www.qims.net.au/qcampro.html
Related News
John's vision for QCamPro becomes a reality

Australian security expert John Convill today is watching a bright idea he had in 2010 - of a smartphone app that could monitor IP video surveillance cameras - become an internatio...
Vision reveals remote camera iPhone app

Australian security specialist Vision Security Services has announced an iPhone app that provides easy access to its Mobotix range of remote monitoring IP cameras. Called Q-Cam Pr...
Alan Greig trades in keyboard for corkscrew

After running some of SA's most successful software companies, IT entrepreneur Alan Greig has headed for the hills with his wife Jane Mitchell to run a restaurant in one of SA's ol...