Details

In Innovation

/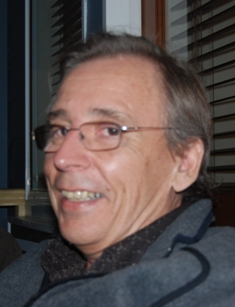 Multi-award-winning investigative reporter and fishing fanatic David Hellaby died in the early hours of last Friday (July 31, 2009) after an 18-month battle with pancreatic cancer.
Dave, 58, passed away peacefully, surrounded by his three children and their mother, in Brisbane, where he spent his last few months in quiet dignity.Dave was diagnosed with inoperable pancreatic cancer in February last year when one doctor told him he didn't need to worry about buying Christmas presents.
He returned to Australia after a three-year stint working in Dubai after that diagnosis, entering Brisbane's Princess Alexandra Hospital where he went under the surgeon's scalpel the week after Easter. After a marathon five-hour operation, he was told that the cancer had progressed too far to be removed.
Typical of a life characterised by a fierce tenacity and a powerful will that characterised his life, Dave refused to feel sorry for himself: Instead, he grabbed life by both ears to indulge his passions for travel, fine wine and fishing.
In doing so, he defied the medical prediction that cancer would cap him by Christmas.