Details

In Albinism

/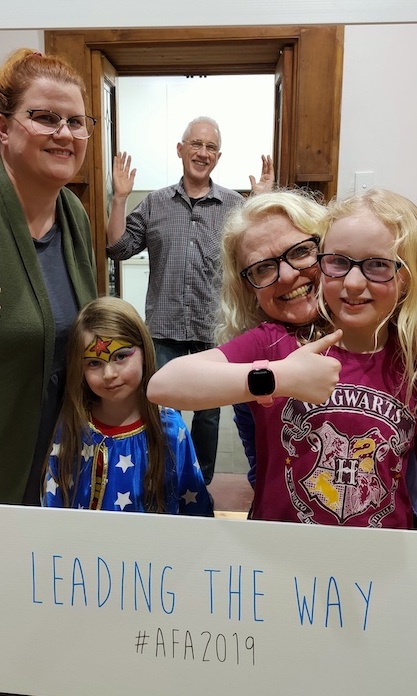 Albinism Fellowship members including AFA President Elizabeth Beales (second from right)About 100 individuals and family members affected by albinism will gather in Adelaide this weekend for a national conference about the causes, challenges and achievements of this often-misunderstood genetic condition.
International and Australian speakers at the eighth national Albinism Conference will dispel common misconceptions about albinism which range from "all albinos have pink eyes" to the unlikelihood of an albino assassin as portrayed in The Da Vinci Code.
Albinism, a genetic condition caused by a lack of pigment in the skin, hair and eyes, is linked to pale skin, white hair and poor eyesight, often in the range of legal blindness. With an occurrence of one in 17,000, Australia has an estimated 1500 persons with albinism.
Albinism Fellowship of Australia President Elizabeth Beales said the truth about people with albinism was actually much more interesting than the ridiculous myths that abound. "Dan Brown's novel, The Da Vinci Code, was just plain stupid – most people with albinism have very poor eyesight, which really limits your ability to succeed as an assassin," she said.